I think we can all agree that Spring is finally here. People are beginning to go outside again, windows are open, trees are budding and birds are singing. When I started thinking of something "Springy" to write about, Vaughan Williams' The Lark Ascending,  filled with hope and nostalgia and bird songs, felt all kinds of right.
PIECE: The Lark Ascending
COMPOSER: Ralph Vaughan Williams
DATE: 1920 (final version for orchestra and violin)
ERA: 20th C
GOOD FOR: Closing your eyes and thinking of warm breezes and green grass.
This piece is wildly popular in England and current/former British commonwealths because it is saturated with "Britishness". In polls ranking favorite/favourite classical works in England, the US, Australia and New Zealand The Lark Ascending takes one of the top three spots time after time. I have to confess I didn't know much about Vaughan Williams before this, and the more I read about him, the more I fell in love with his musical philosophies. We're about to get real British up in here so grab your tea and say the following magic words to be instantly transported to an English frame of mind:
First of all, let's address this guy's name. Ralph Vaughan Williams: pronounced Rafe Von Williams, not "Ralph" (his wife said it drove him crazy when his name was mispronounced so let's clear that up now). At the time Vaughan Williams was writing, German music was all the rage and lots of composers were doing their very best to sound just like German composers, regardless of their cultural background or skill.
Vaughan Williams did not try to do that.
He went to Paris and studied with Ravel (who later said Vaughan Williams was his only student who didn't end up writing music that sounded like Ravel's) and set himself on the task of writing English music.  He wrote, "My advice to young composers is, learn your own language first, find out your own traditions, discover what you want to do."* Taking his own advice to heart, he became an avid student of English folk songs, traveling around the country to collect tunes.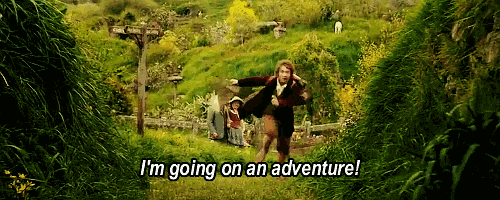 Even though Vaughan Williams was steadfast agnostic, he understood that "for many people, the music the Church gave them each week was the only music in their lives and that it was all too often unworthy both of their faith and of music itself." So he sat down and edited the English Hymnal including many of his own compositions and arrangements of folk-music-turned-hymn-tune (this one's pretty popular). In a sad oversight, he never received the same level of international respect as other similar nationalist composers like Copland (American), Sibelius (Finnish) or Dvořák (Czech). 
I also need to point out that Vaughan Williams invented the radical idea of having actual musical examples in music lectures so that normal people could come and participate and learn. THANKS RVW!
But let's get back to this Lark!
The Lark Ascending is a poem by English poet George Meredith about (shocker) the skylark. Vaughan Williams helpfully abbreviated the poem and inscribed it as follows on the inside of his score:
He rises and begins to round,
He drops the silver chain of sound,
Of many links without a break,
In chirrup, whistle, slur and shake.
For singing till his heaven fills,
'Tis love of earth that he instils,
And ever winging up and up,
Our valley is his golden cup
And he the wine which overflows
to lift us with him as he goes.
Till lost on his aerial rings
In light, and then the fancy sings.
So that's where the inspiration for the work first came from, and then the tune itself popped into his head one day while he was hiking along the seashore. While he was jotting it down, a six-year-old saw him and reported to the police that he'd seen a man watching ships and writing things down in secret code, causing Vaughan Williams to be (briefly) arrested.
Let's get into this MUSIC! The piece is scored for strings, woodwinds, french horn and triangle all of which are the softer and gentler instruments of the orchestra.  It makes use of the pentatonic scale (5 note scale. If you have a piano around, just playing the black keys will give you the same effect) which is common in English folk music. This scale both adds that "folky" feel as well as freeing us from having a strong tonal center or sense of "home base" (See also: Bobby McFerrin's TED Talk) which adds to the whole pastoral, wide open fields and landscapes feeling.
Much of the soloist's melody seems to be derived from actual lark song (minor thirds emphasizing the top note and trills click for example!). Do I think Vaughan Williams did this purposely? 100% yes. Do I think his music sounds more like a woodlark than a skylark? Also yes. Am I sad that I now know this much about different English Lark songs?
Anyway,
We open on a quiet empty meadow, provided by the lower register of the orchestra. The lark (solo violin) begins low and quiet at first but quickly rising to tenuous and beautiful high notes. The violin cadenza (a virtuosic somewhat-free solo) is unbarred which puts all the responsibility onto the violinist to bring out the character of the Lark, but also allows for a more "natural" feel. The meadow/orchestra seems inspired and begins to join in, the clarinet even introduces a new melody which the violin/Lark picks up and other instruments begin to echo it as well, as the meadow wakes up and comes to life. The flutes and french horns even echo some of our Lark calls, but eventually every the meadow is still again and the Lark comes to the fore.
Around 5:40 (Rehearsal G if you're reading a score) a new and distinctly "folky" melody pops up in the orchestra as if someone suddenly came whistling through the field. The lark waits for a second and then fits his song into the new melody, and then the orchestra and the lark/violin begin borrowing bits of each other's melodies, till at about 8:35 the lark sings that folk melody completely.
Afterward, both the orchestra and the lark/violin start moving back to their melodies from the beginning of the work, in a general gradual decrescendo, until the whole meadow is stilled at only the lark's song remains. As the critic from The Times wrote, "[The Lark Ascending] dreamed itself along". So don't overthink it! Just close your eyes and dream along with Vaughan Williams.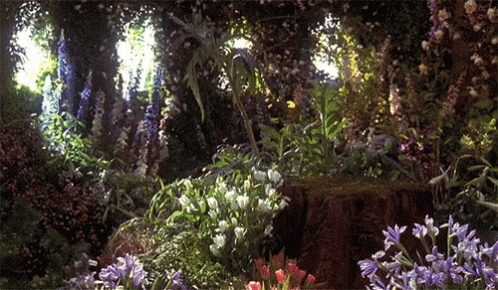 I listened to many many recordings and eventually picked this lovely recording of Sarah Chang with the London Philharmonic Orchestra because it felt like the freest lark song but we always encourage you to check out other recordings and let us know what you like/didn't care for!
Potential Controversy Time! There are people who think that you should stop thinking about fields and meadows. One writer from The Guardian went so far as to call this work "in danger of becoming as cozy as cream tea".
This is probably the piece that has done the most to establish Vaughan Williams' reputation as a pastoral composer and if you want to look for secret hidden meanings, you'll have more luck looking at his Pastoral Symphony (no 3) which does have references to his time serving in WWI and darkly twists the concept of "pastoral".
Yes, this piece premiered after WWI, and I do believe that the audience was probably desperately craving a chance to be nostalgic for a time when meadows were places where larks flew and flowers grow, rather than flying grenades and trenches. However, based largely on the fact that the piano/violin version had been composed prior to Vaughan Williams' time serving in battle, I don't think this orchestrated version is overtly about the WWI experience.
All that being said, if you listened to this piece and felt something totally unlike birds and meadows and warm sunshine, there's nothing wrong with that! It's music! It's for YOU the listener!  But it's spring, and this piece feels like the warm spring breeze to me.
*This is also pretty much Tyra Banks' advice to every contestant on America's Next Top Model, so this seems legit.