HAPPY FALL Y'ALL
Classical music has so much wonderful and terrifying Halloweeny music that I ended up making three different playlists to best fit everyone's varying Halloween spook levels. We'll release one post a week (with at least one scary walkthrough) in increasing scare levels till the big day. This week we're starting off nice with Pumpkin Spice. This is a playlist for anyone out there who likes their pumpkins covered in glitter, their ghosts friendly and their latte…well you know.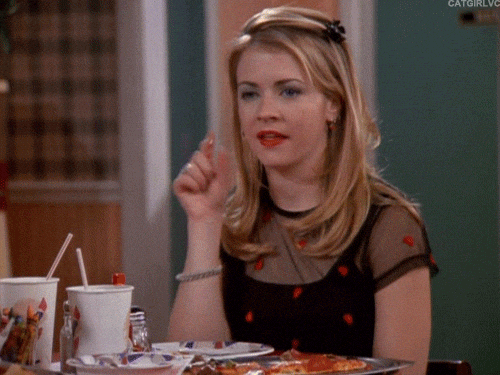 PUMPKIN SPICE PLAYLIST
*Actual playlist at the bottom of the page*
1.Feuilles d'automne (Autumn Leaves): Valse 2 – Napoléon Coste.
Just a little nice guitar to make you think of crispy leaves and oversized scarves.
2.Herbst – Franz Schubert (arranged for Violin)
An arrangement of the work for violin if you're on our Spotify playlist, or the classic Fischer-Dieskau if you youtube it. Translation here but TL;DR "Everything dies in Fall just like all my relationships"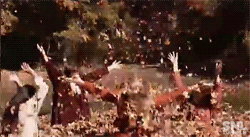 3. Danse macabre – Camille Saint-Saëns
Someday we will def post on this but the short walkthrough goes like this: "Death" appears at midnight every night on Halloween and uses his fiddle to cajole all the dead into dancing for him. So at the beginning, you'll hear the clock (harp) strike Midnight, then a nefarious violin playing the devil's interval. Then the dance is on until the dawn breaks and the oboe plays us a little rooster crow to let the dead know they need to get back to their graves.
4. Song d'automne – Archibald Joyce
This strange, haunting little waltz was more macabre than I knew when I first found it…there are some accounts that this may be the song the orchestra played as the Titanic went down?
5. "Hexenritt" (Witch's Ride) from Hänsel und Gretel by Engelbert Humperdinck
 Way way too often this insatiable charmfest of an opera gets written off as a "children's show". PFFF this opera is great, the composer's name is very fun to say, and we should all get to enjoy good witch music regardless of age.
6. String Quartet No. 14, Der Tod und Das Mädchen (Death and the Maiden) – Franz Schubert
Schubert makes his second appearance on this list with a song he first wrote in 1817 and then borrowed for this string quartet after realizing he was quite ill and rapidly approaching death. The whole quartet is Death-centric but this particular movement borrows from his earlier song, which uses a poem by Mattias Claudius that portrays a discussion between Death and a young woman (translation at the link).
7. Hexentanz (Witches Dance)– Edward MacDowell
If this is what witches dance to, sign me up for the party.
8. Mephisto Waltz – Franz Liszt
Liszt was…not a subtle man. It's devil stuff guys! Also a total jam of a tune. Here's Liszt's program note from the front page of the score:
There is a wedding feast in progress in the village inn, with music, dancing, carousing. Mephistopheles and Faust pass by, and Mephistopheles induces Faust to enter and take part in the festivities. Mephistopheles snatches the fiddle from the hands of a lethargic fiddler and draws from it indescribably seductive and intoxicating strains. The amorous Faust whirls about with a full-blooded village beauty in a wild dance; they waltz in mad abandon out of the room, into the open, away into the woods. The sounds of the fiddle grow softer and softer, and the nightingale warbles his love-laden song.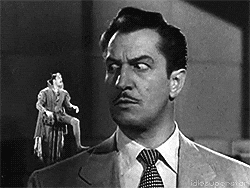 9. Suite gothique IV. Tocatta– Léon Boëllmann
Everyone loves a spooky organ but this one probably won't creep out Sharon at the next cubicle over if you listen at work.
10. Kleine Tonstucke: Grave – Karl Leopold Röllig
What would a Pumpkin Spice playlist be without the sweetest of the spooky instruments…the glass harmonica, which is essentially a fancy version of playing the rims of your wine glass. Nobody knows who this composer is, so don't worry about him, but he sure wrote a good little haunt of a melody.
  11. Violin Sonata No. 1 in F minor, III. Andante– Sergei Prokofiev
This piece is the musical equivalent of a very mysterious but benevolent ghost who elegantly glides around your home moodily staring out of windows.
12."Fossils" Carnival of the Animals – Camille Saint-Saëns
Saint-Saëns makin' it with a double mention! This piece is full of musical jokes, but basically, Saint-Saëns took some old popular tunes as well as his own Danse macabre (aka number 3 on this playlist) as a self-deprecating joke because those tunes are the fossils. Because they are old and basically dead haha. He uses a xylophone for extra bone-rattling effect. More entertaining detail on the tunes here.
13. "Where shall I fly?" Hercules – George Frideric Handel
Hercules' wife Dejanira realizes she is responsible for her husband's death and goes into a full-on-hallucinating mad scene. But it's also Baroque opera so even though it's remarkably dramatic for the genre, it probably won't keep you up at night.
14.Flute Concerto No. 2 in G minor, La notte (the night) – Antonio Vivaldi
The night is spooky! Just spooky enough to cuddle up to someone though. Might be a little sexy.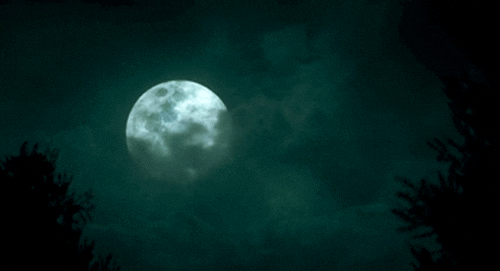 15. Overture to Don Giovanni – Wolfgang Amadeus Mozart
Don Giovanni is a big man-ho, a murderer, and a generally awful person and eventually, his murder victim comes back as a ghost (the Commendatore) and drags him to hell. The overture starts off with the Commendatore's ominous-gates-of-hell music that but then sweetens it up with some cheerier melodies as it goes on.
16. "Einst träumte meiner sel'gen Base…Trübe Augen, Liebchen" Der Freischütz – Carl Maria von Weber
Welp that's a mouthful of German. This is a twofer of an aria from Der Freischütz (The Marksman…it's kind of an imperfect translation) which is based on a German folk-tale and has some genuinely spooky moments, so you're a little nervous when cute lil' Ännchen starts her account of seeing a ghost… but you'll want to read the translation to find out the surprise ending. She follows it up with a jolly little tune meant to distract her friend, whose fiancé is definitely in a haunted glen and talking to his ghost mom but like, WHATEVER girl! You won't look cute at your wedding if you cry all night! (It's a little sweeter than that but that's the basic idea)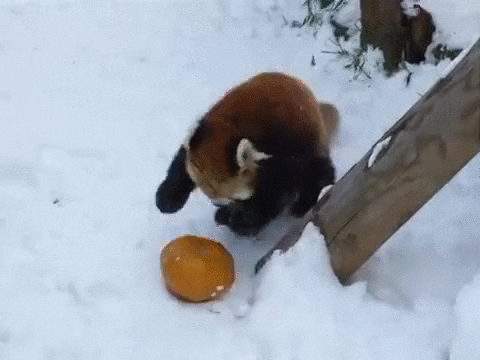 17. "The Funeral of the Mayfly" Le festin de l'araignée (The Spider's Feast)– Albert Roussel
I am low-key obsessed with this piece of music. It's a "ballet-pantomime" about garden life, aka…bug drama. The beautiful mayfly has been killed by some nasty worms and all the other bugs were so enthralled by her dance that they throw her this very-solemn-but-also-somehow-cute funeral march.
18. Marche funebre d'une marionnette (Funeral March of a Marionette)– Charles Gounod
Classic spook fans will recognize this as the music from "Alfred Hitchcock Presents". I don't care to linger thinking about the premise of what and why exactly someone is having a funeral for a puppet because it creeps me out, but I will say that the music is both a little silly & sweet and a little spooky & spice.
19. Celestial Bodies – Harry Lubin
Music for orchestra, voices, and Theremin (the ghost noise!*)It's a little beautiful, it's a little sad and it's definitely from another plane of reality.
Two options to listen to this musical dose of sugar 'n' spice: A youtube playlist or a Spotify playlist– some recordings vary but they'll both get the job done.
Well, that's been week one of our October/Halloween creeptacular. Stay tuned for increasingly creepy playlists as we near All Hallow's Eve…Also if anyone is reading this let us know in the comments if you'd prefer more playlists or more walkthroughs for this month!
*Seriously, check out the crazy life story of Léon Theremin (inventor of the Theremin) and also maybe this video.