MORE! MORE INJUSTICE TO BE RIGHTED! MORE AWARENESS TO BE RAISED! MORE MUSIC TO BE WRITTEN!
We're going through some older examples today, and you'll notice that some of them are a little on the outside of the protest spectrum but you know, genre is dead, all politics are flawed but pain is real blah blah blah…. there's hardcore protest further down. I sort of grouped them into sections? There are a few classic canon examples from old dead white guys, two examples inspired by WWII, racism, privilege, workers rights and even climate change in here.
"Va pensiero" from Nabucco, Giuseppe Verdi
This chorus of slaves lamenting their lost homes comes from Verdi's opera Nabucco. Verdi's music has often flirted with political messages, and he was a verismo style composer, which means his operas deal with plots around the gritty realities of life (rather than love stories or myths/legends), which often involves some hard societal critiques. Over time this chorus has attained a particular level of political fame; When Verdi died in 1901 Va pensiero was spontaneously sung by mourners at his funeral, and in the 20th century it became fully cemented as the unofficial anthem for Italian unification and independence from foreign rule.
I think musicologist Roger Parker really nailed the squidgy situation the best: Does it matter vitally when Verdi's reputation as the Bard of Italy's Risorgimento began? Perhaps it does. The current popular view of Verdi imagines a steady and above all optimistic progress; it is nourished, like so many stories about music and revolution during these years, by a stubbornly heroic picture of the 19th century, one in which history marches in single file towards a positive goal. But is the 19th-century nation-state really something to celebrate so uncritically? If such a thought interrupts for a moment the automatic warm glow we experience when we hear (or sing) 'Va pensiero', then so much the better.
Finlandia, Jean Sibelius
Finland experienced a period of Russian control and, like most all foreign control, it was really unpleasant. There was extreme censorship from the Russian government, and so when Sibelius was commissioned to write a piece for a large, international press event, he basically decided to write a giant middle finger. Originally this was the last of several movements which depicted other moments in Finnish history and this last movement was titled "Finland Awakes".
"We fought 600 years for our freedom and I am part of the generation which achieved it… Freedom! My Finlandia is the story of this fight. It is the song of our battle, our hymn of victory." -J.Sibelius
This was…not a popular idea with the Russian oppressors, but unfortunately for them, this piece is a total banger and the people went wild for the music and the message. Sibelius excerpted the final movement and named it "Finlandia",  although due to the "dangerous" nature of his ideas, the work was often performed under SECRET NAMES (!!) including "Finnish Spring" and my personal favorite "Happy Feelings".
Symphony No. 5, Dmitri Shostakovich
SPEAKING OF RUSSIAN OPPRESSIVE RULE…
Omg IS this symphony about rebellion or not, NO ONE REALLY KNOWS. Shostakovich didn't say or write anything specific, because that would have certainly been a death sentence. It was the height of Stalin's purges and millions of Russian citizens were disappearing from homes and towns overnight, sent off to exile or execution. It seems impossible that Shostakovich was able to exist in this world, given the sense of outrage and morality we see in his other works, without reacting to this, and consciously or subconsciously incorporating that environment into his works. I mean, nobody who is living in a functional society writes Lady Macbeth of Mtsensk. I started to write more but Didi Balle summed it up better than I ever could:
On the eve of Jan. 26, 1936 Joseph Stalin and his entourage attended a performance of Shostakovich's Lady Macbeth of the Mtsensk District but they left the theater before the last act. The opera had been playing to acclaim for two years in Moscow and its 29-year-old composer was hailed a Russian musical genius, beloved by his fellow countrymen.
A few days after Stalin's ominous attendance, a vociferous and damning editorial called "Muddle Instead of Music" appeared anonymously in Pravda, the official Communist Party newspaper. The editorial denounced Shostakovich as a "formalist" and petty bourgeois composer whose "intentionally unharmonious muddled flow of sounds" was a danger to the Soviet people. Everyone was convinced Stalin himself penned the artistic death warrant.
Two weeks later a second unsigned editorial appeared in Pravda (an unprecedented sequence of attacks) denouncing Shostakovich's ballet The Limpid Stream in Moscow. Shostakovich was betrayed by nearly all of his colleagues in the Composers Union who supported Pravda's attacks. Stripped of professional support and friends, and anticipating the worst, Shostakovich allegedly kept a packed suitcase under his writing desk as he attempted to create new music in an atmosphere of isolation and fear.
Further catastrophic events unfolded: the arrest, imprisonment, exile and death of powerful patrons and family members. Shostakovich was forced to withdraw the Leningrad Philharmonic's premiere of his Symphony No. 4, fearing for his life and the musicians who dared play his music. Still, he continued to compose. Meanwhile, Stalin and his officials awaited the debut of his Fifth Symphony to see if a chastened Shostakovich had "reformed" and written music according to their dictates.
Against this backdrop of pervasive political terror and personal attack, Shostakovich had to find a way to write his Symphony No. 5, scheduled to premiere Nov. 21, 1937. Fearing arrest, torture and even death, the composer, with sly brilliance and a remarkable spirit, found a way to compose music which appeared to adhere to Stalin's directives while subtly weaving a deeper and sardonic musical truth, bearing testimony to the despair and terror that reigned over the nation.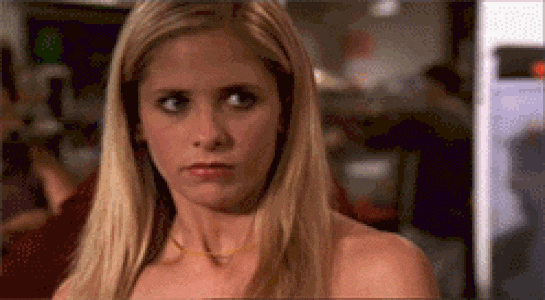 War Requiem, Benjamin Britten
Personal confession: I am obsessed with this piece. I performed in it when I was ten, wrote my favorite academic paper of all time on it and I have been so, so, so slowly building the complete post to put on here sometime. Hopefully, this is not going to be topical anytime soon…
Britten's War Requiem is the quintessential anti-war statement in classical music. He was a pacifist and a conscientious objector so in 1939, he skipped out of the U.K. and came to the United States to avoid the draft. He returned after the war and in 1962 he was commissioned to write a work for the newly rebuilt Coventry Cathedral, which had been destroyed in WWII bombing raids. Britten jumped all over the chance and wrote a piece that seems to span definitions of genre and time.
There are three distinct "voices" in the work.
I.The two male soloists and their chamber orchestra, which usually does a lot of text painting (gunfire, trumpet calls etc); They sing the brutally descriptive texts by Wilfred Owen, written in the trenches of WWI.
II. The full chorus and soprano soloist backed by the full orchestra, who exclusively sing the traditional Latin requiem text.
III. The very eerie children's choir accompanied by chamber organ on Latin texts; Britten specifically asked to be placed way in the back of the cathedral to increase weirdness levels.
For the premiere, to increase the power of his statement, Britten consciously chose soloists representing the conflicting powers of WWII, a Russian soprano, a British tenor (also coincidentally, Britten's partner), and a German baritone. GO SEE THIS LIVE IF YOU GET THE CHANCE. PLAY THIS IF YOU GET THE CHANCE. IT WILL CHANGE YOUR LIFE. Maybe, or like, maybe not. But probably.
Different Trains, Steve Reich
Hey, look who it is again. There are a lot of pieces of music that are reflections of the horrors of WWII, but the reason that Reich gets on this roundup is that I think he makes a really unique statement about privilege and luck in this work. As he says on his own website, this piece was " Mainly inspired by the image of another train passing by the train on which he was currently traveling. He pondered to himself what it would have been like if, in the second World War, he had been on a different train, going to a completely different destination with a completely different, maybe even worse, fate than he had been lucky enough to have."
This is a work for string quartet and tape. Reich uses sounds of European and American train whistles (and notes that the European whistles sound shriller and more like screams) and sirens, as well as interviews with his own nanny, an American Pullman porter and three Holocaust survivors. The work is arranged into three movements: "America–Before the War", "Europe–During the War", and "After the War". You can hear Steve Reich build his melodic lines out of the natural speech contours on the tapes, and so it almost feels like the strings are an extension of those voices. It's very cool and very moving.
And They Lynched Him on a Tree, William Grant Still
William Grant Still is one of those composers who we should all know better in classical music, but we don't for all the usual reasons. This monumental piece is the poster child for HEALING, UNITY and DIVERSITY and every symphony should probably add it to their 2020-21 schedule real quick. The poem was written in the early 1930s by Katherine Chapin, a white woman married to a prominent local politician. She was connected with Still through their mutual acquaintance at Howard University, and soon a revolutionary cantata was born. The cantata was written for two choirs (one black, one white), a full symphonic orchestra, a contralto soloist and a narrator. The plot revolves around a community immediately after a lynching has taken place, and concludes with the choruses joining to cut his body down from the tree. It has multiple endings depending on how foreboding you want to be: "O trust – your brother and reach out your hand! And clear the shadow that falls across the land!" or "A long dark shadow will fall across your land"
Privilege, Ted Hearne
I'm in a real Ted Hearne phase it's true, but he is a protest-full kind of composer so Imma lift him up shamelessly and frequently for a while. Privilege is a 5 song set which can be performed together or separately, and which question a "contemporary, privileged life (mine)" as Hearne put it.
The texts come from a variety of sources. The first and third movement are Hearne's own musing on his own privilege*. The second and fourth movements excerpted text from Bill Moyer's 2009 interview with David Simon. The final movement draws its text from As' Kwaz' uKuhamba, a Xhosa anti-Apartheid song, and is meant to pay tribute to South Africa's tradition of using music to heal social divides. Full text and Hearne's own notes available here. TL;CL (too long, can't listen), movement 4 is a classic Hearne-style banger.
Murder on the Road to Alabama, Ted Hearne
Hey it's Hearne again! But you know, special props for writing social justice music for children's choirs! You get to be on here twice! I'm not going to say too much because this is an arrangement of a Len Chandler's civil rights era classic but a very nice one that respects the original version. Mostly included because people are always wondering how to do social justice in schools and here is a great SATB arrangement ready for high schools to pick up and perform at will!
La fabbrica illuminata, Luigi Nono
Hoo boy guys, I feel like I need to have spent five more years studying this before I wrote this post. This was brand new to me but now…I love it? It's definitely not an easy listen…don't put this on at work unless you have a very weird job. HIGHLY suggest you listen to this with cool headphones if you have them.
"The Illuminated Factory" was written to expose poor factory workers conditions and to protest the glorification of technology. Ironically, while protesting technology, Nono took a tape recorder into steel/iron processing factories around Genoa and used those recordings throughout his work. There are both live performers as well as pre-taped sounds and Nono really explores sonic environment in this piece. He wanted the listener to feel like they're inside the sound while simultaneously confusing their ears as to sonic locations and he placed speakers all over the hall to create this effect. It was not super popular with the government and had its premiere canceled, although it's managed to squirrel its way back into the public eye, as most dangerous ideas do.
Texts by: Workers from the Italsider factory in Genoa
Trade union contracts, elaborated by Giuliano Scabia
Giuliano Scabia
Cesare Pavese: finale — fragment from "Two poems for T"
Translation by Stacey Mastrian
factory of the dead they call it / worker's exposure / to burns / to noxious fumes / to large quantities of molten steel / worker's exposure / to extremely elevated temperatures / out of eight hours the worker / pockets only two / worker's exposure / to projectile materials / human relations in order to speed / up the time / worker's exposure / to falls / to blinding lights / to high voltage / how man MAN-HOURS in order to die?
and they do not stop / HANDS attacking / UNINTERRUPTED / that empty the hours / on the BODY / nude they grasp / clock faces, faces: / and they do not stop / they look THEY LOOK eyes staring: eyes hands / night / turning of the bed / all of my nights / but arid orgasms / ALL of the city / of the dead / LIVING / we/ continually / PROTESTS / the crowd grows talks of the DEAD / the cabin known as TOMB / the cut time / factory like concentration camp / KILLED
mornings will pass / anguish will pass / it will not always be like this / you will find something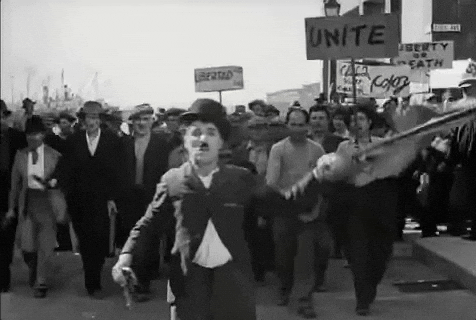 The Force of Things: An Opera for Objects, Ashley Fure
Truthfully, I don't know a lot about this work yet since it hasn't been fully recorded, and even if it had been…kinda seems like you needed to be there.
What is this anyway…is it music? Is it performance art? Is it opera? Who cares, genre is mostly entirely made-up anyway. What it definitely is is a piece about climate change and here's what Ashley Fure said since I have literally no idea what this sounds like other than little clips online (GIMME TICKETS PLIZ):
The Force of Things: an Opera for Objects is an immersive work of music theater that wrestles with the animate vitality of matter and the mounting hum of ecological anxiety around us. The project is driven by a desire to tune our focus toward a rate of change (impossibly slow) and a scope of alteration (unthinkably vast) at odds with the scale of human life. Audience members enter into a field of sculpted matter ringed by speakers emitting sounds too low for humans to hear. Though they vibrate under our threshold of audibility, this choir of subwoofers causes waveforms that ripple through and sonify the material space. Aircraft cables, tensioned web-like across the 150-foot performance space, double as infrastructure and instrument when bowed like mammoth double basses. Two singers snake side-by-side amidst the audience, shouting a warning that sounds like a whisper in a language no one can understand. The piece has a palpable sense of urgency and yet it's eerily still, as if the timescales are off, as if some future frantic state reaches us only in slow motion. These moves attempt to train our perception beyond its given boundaries—below the sounds we're built to hear and through the sensory illusion of stasis that renders us still in the face of collapse.
More information and longer (but not embeddable) clip at her website and a cool description of the experience in a NY times article.
*Yes, there's a lot of inherent privilege in having the time to sit around and muse about your own privilege but you know, if you've got the time, might as well self-reflect ("you were always fair / you were almost always kind / weren't you?"). "