RAH! IT'S SPRING! YOU CAN'T TELL ME WHAT TO DO! IT'S A ROUNDUP OF PROTEST SONGS IN CLASSICAL MUSIC!! AND IT'S ONLY PART ONE!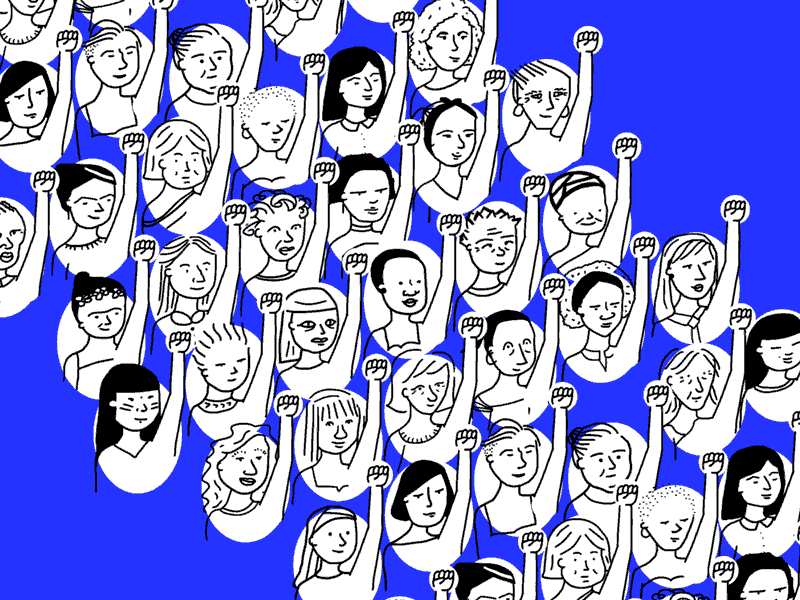 *There are vast quantities of in memoriam pieces that have strong political agendas and messages, however, there are so many that I am going to leave them out of this post, and someday I will make that post and it'll be depressing AF! Also, I left out music that sorta generally bemoans society and tried to focus on works with specific, targeted, issues"
Alright in ABSOLUTELY NO ORDER AT ALL except to break up the composers who got on here more than once because social justice music is their thing
"Come Out", Steve Reich
One of Reich's big THINGS is tape music (taking a prerecorded piece of audio and manipulating it), so it makes sense that it would be very tied into the realities of life, brutal as they may be. Reich was asked to use footage to create an aural collage for a benefit for the Harlem Six, and that project inspired this work. Civil rights activist Truman Nelson gave him 70 hours of recorded voices and these are the four seconds that Reich chose. This tape is of Daniel Hamm, age nineteen, discussing how he had to let the blood out of his bruises in order for his injuries (from prison guards) to be believed. If you want the original without De Keersmaeker's choreography, you can find it here.
"A Political Overture", Leonard Bernstein
Bernstein is a cheeky man and this is a cheeky work. Written for Mstislav Rostropovich's first season as Music Director of the National Symphony Orchestra. Rostropovich was called "Slava" by his friends and family, and Bernstein also quotes a memorable chorus from the opera Boris Gudenov 's coronation scene (appropriate for a "coronation" of sorts). In the original version, instead of having "Slava" shouted, the orchestra members shouted "Pooks!" in memory of Rostropovich's recently deceased dog.
"That's all very charming, but not very protesty" you say? In the original program notes, this work was described as "a vaudevillian razz-ma-tazz tune filled with slide-slipping modulations and sliding trombones." Later there's a theme in 7/8, and then we get to the real kicker, recorded voices of politicians kick in. THIS IS BERNSTEIN USING ELECTRONICS IN HIS ORCHESTRAL MUSIC, WHY AREN'T WE TALKING ABOUT THIS MORE? Anyway, this whole piece is a slippery, hard to count, ever-shifting but SHINY AND HAPPY musically, while politicians deliver political cliché lines over all the musical jazz hands. Overall, the message appears to be "Washington is a town full of identical, slippery, but charming, liars".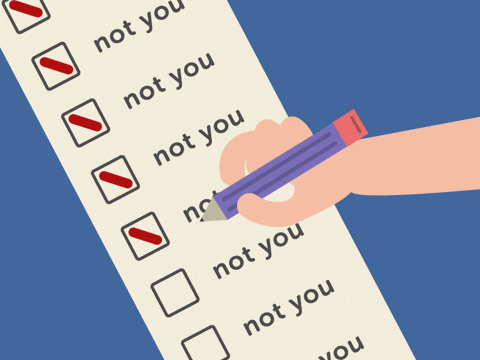 "Raua Needmine/Curse Upon Iron" ,Veljo Tormis
The first time I heard this I was like…13 and I have never stopped thinking about it since. Tormis is an Estonian composer, and he draws on ancient shamanic musical traditions in this work. The text comes from the Finnish epic Kalevala with additional text from modern Estonian poets. Says Tormis "The idea of the composition derives from shamanism: in order to acquire power over a material or immaterial thing, one communicates knowledge to the object. Thus the describing and explaining of the birth of iron to iron itself forms a part of the shamanic process. The magical rite is performed to restrain the evil hiding inside iron. Each and every thing created by man may turn against man himself when used without respect for the living. "
Full translation here! Preview below, also this sick metal version
Brand-new and up-to-date technology,
the ultimate word in electronics,
ready to fly in any direction,
stay undeflected on its course, hit the target,
paralyze, and knock out of action, obliterate,
render helpless and defenseless,
harm and hurt, cause unknowable loss,
and kill, kill with iron and with steel,
with chromium, titanium, uranium, plutonium,
and with a multitude of other elements.
Ohoy, villain! Evil iron!
Blade of the sword, mother of war!
Boghole ore's the golden guardian,
but you, steel, are kin to evil!
Damn you, bastard! Wretched iron!
We are kinsmen, of the same breed,
of the same seed we have sprouted
"Montgomery Variations", Margaret Bonds
About two years ago, classical music found a hidden gem hiding away in archives at Georgetown University, and that gem was Margaret Bond's "Montgomery Variations". Margaret Bonds was a black woman writing music in the 1960s and for that act of bravery alone she probably deserves a spot on this list. Instead, she's here because she also wrote a piece of music that fits in with our theme. She was close friends with Langston Hughes and had often set his poetry, but in the 1960's she felt it was important to become an active voice in the Civil Rights Movement, and her works changed to reflect this. The March on Montgomery inspired Bonds to compose this work which incorporates the spiritual "I Want Jesus to Walk with Me" throughout the work. In total, the work is seven movements long and is dedicated to Dr. Martin Luther King Jr.
The video has seven movements, and I found other sources that list four movements however there are six movements listed in the Georgetown documents I found…so…the movements as described in the Georgetown archives are:
I. Decision "Under the leadership of Martin Luther King Jr and SLCL, Negroes in Montgomery decided to boycott the bus company and to fight for their rights as citizens."
II. Prayer Meeting : "Prayer meetings start quietly with humble petitions to God. During the course of the meeting, members seized with religious fervor shout and dance. Oblivious to their fellow worshippers they exhibit their love of God and their Faith in Deliverance by gesticulation, clapping and beating their feet."
III. March: "The spirit of the Nazarene marching with them, the Negroes of Montgomery walked to their work rather than be segregated on the buses. The entire world, symbolically with them, marches.
IV. Down in Dixie: Dixie, the home of the Camelias known as "pink perfection", magnolias, jasmine and Spanish moss, awakened to the fact that something new was happening in the south.
V. One Sunday in the South: Children were in Sunday School learning about Jesus, the Prince of Peace. Southern "die-hards" planted a bomb and several children were killed.
VI. ? (Please let me know if you know the title of movement 6, the internet has failed me!): The world was shaken by the cruelty of the Sunday School bombing. Negroes, as usual leaned on their Jesus to carry them through this crisis of grief and humiliation
VII. Benediction: A benign God, Father and Mother to all people, pours forth Love to His children–the good and the bad alike.
This YouTube video is literally the premiere of her 1965 composition, in 2017.
"Symphony No.1″ & "Of Rage and Remembrance", John Corigliano
John Corigliano's first symphony was born out of pain and rage. This piece was commissioned in the late 1980s and the AIDS epidemic was in full swing and full ignorance from politicians. Just one year before this piece premiered Princess Diana had shocked people by shaking the hand of a patient with AIDS in a hospital. It was also when the AIDS Memorial Quilt was displayed on the National Mall in DC. Corigliano was moved and inspired by the quilt display, and similarly chose to musically weave remembrances of his lost friends into his work.
Now I KNOW I said I wouldn't do in memoriams, but I think at this point in history, to take your very first symphony commission from the Chicago Symphony Orchestra and decide to make it VERY clear where you stand on AIDS and therefore homosexuals, was pretty radical and protestful AF. Corigliano had a writer-friend craft eulogies for all of his friends, which he then used musically set the sentences, which are interwoven throughout the work. I should write a huge piece someday soon on this symphony because it is dense, and painful, and beautiful. Until then, you should read J.C's own notes here.
In 1991, Corigliano was commissioned by the gay men's choruses of Seattle, New York and San Francisco to write, as Corigliano put it, "a reimagining of that movement as a ritual for community chorus. In it, AIDS is not only context but also content: Of Rage and Remembrance cannot be performed abstractly, as just another piece in the choral repertoire. Its audience is not really the audience for choral music; its audience is the community blighted by AIDS. That it now attracts a larger audience is beside the point: rarely has posterity seemed so irrelevant to me."
"Statement to the Court", David Lang
David Lang's "Statement to the Court" is another work that truly took my breath away the first time I heard it. As Lang put it "I remembered back in my lefty days reading a very passionate and intelligent speech by Eugene Debs, the pioneering 19th century American Socialist and founder of the International Workers of the World, in which he addresses the court that has just found him guilty of sedition, for speaking out against American participation in World War I. What I love about this speech is that it is both critical of the political world the Debs lives in and at the same time optimistic about it. He sees the problems around him and yet is confident that through dedication things can be improved. I wanted to try to capture this duality of feeling in my setting of the text – the clear-eyed recognition that things are not what they should be, the hopefulness that, with hard work, things can be made a lot better."
It's a perfect marriage of text and composer in my opinion, as Lang's trademark "simplicity" serves to highlight a remarkable text. Almost all of the text is set in very natural speech rhythms, almost as if the speech was merely transcribed and put through some sort of super-auto tuner that also has a dope bass drum.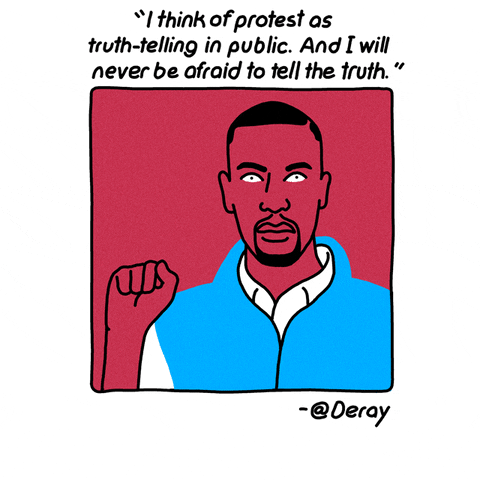 "The People United Will Never Be Defeated", Frederic Rzewski
This was probably the piece I heard most frequently mentioned when I started asking around about Protest in classical music. During the Chilean Coup of 1973, the song "¡El pueblo unido, jamás sera vencido! (The People United Will Never Be Defeated!)" became a popular protest song in that nation. In 1975 Rzewski premiered his absolutely massive piece of variations on that song. Basically, he's taken this protest song and set it in every style and form imaginable (35 to be exact, with a bookend-like repeat of the first movement at the end). The piece lasts over an hour and extremely virtuosic. The "united" part of this comes in the musical couplings of diverse styles and even the idea that the pianist has to be able to perform in /unite all these different styles. Rzewski himself says "Whoever wishes to interpret this work has not only to master a text of the highest pianistic difficulty but must also 'take a position.' The pianist must embody a political perspective. Without such a 'position,' it is impossible to interpret this work of a committed socialist."
Consent, Ted Hearne
Ted Hearne likes to talk about intense political stuff. That is his THING. And it's great. Thanks Ted! One time I waved at you! Anyway. All that to say, he's going to show up in part 2 as well.
Consent is about sexual assault and women's bodily autonomy and all the things that we as a society are grappling with even though, you know, obviously, women have been grappling with it since forever. Through other compositions, Hearne was on "a journey to explore the language that might have a duplicitous role in my own life. […]The text for Consent is a juxtaposition of passages from five different sources: love letters I wrote in 2002, love letters my father wrote in 1962, the Catholic Rite of Marriage, the Traditional Jewish Ketubah (wedding contract), and text messages by high-school students Trent Mays and Lucas Herrington that were used as evidence in the infamous Stuebenville Rape Trial in 2013. I set these words in order to explore my personal relationship to gender inequality and our connection to language that justifies sexual violence."
You know what, this is sort of shifty ground for a male composer to like potentially try to make a movement about women about him, but this is a really heart-stoppingly real piece of music. I've performed it, and it is a powerful experience to perform those precise, sharp intakes and then held breath with a group of women while men all around you sing "I want you/I want to". Also, this is probably the only chance a choir has to sing "LMAO".
"Litany of the Displaced" from To the Hands, Caroline Shaw
My imaginary wife, Caroline Shaw, once said in a New York Times article that this work wasn't overtly political but ah my dear wife, it really is and I love you for it. This movement (no.6) is made up of voices speaking aloud numerical data about displaced people from around the world, whilst a violin slides between order and disorder. "It's just a sort of gentle smearing of something that is otherwise comfortable, and over time the repetition is really insidious and potent," said Ms. Shaw, who made the piece's parts available for free online with the note that any performance should come with "rigorous solicitation of donations for those without homes (locally and globally)." (NYTimes) Let me just add this last little note from her if you go to download those parts, and in case you still think this isn't an overtly political work. (Sorry that we disagree C.S! I still love you! Please still imaginary internet marry me!)
"I've made all parts available here. Let us open our hands to those of others. (What are these wounds, in my hands, and in yours?) Walls are not the answer. We are all creatures."
ok see you next time for more RIGHTEOUS PROTEST JAMS!