HAPPY HALLOWEEKEND!
We believe in treats not tricks so we're rollin out playlists aaaaalll weekend. No more messing around, these are not cute THESE ARE SCARY!!! Fine…maybe a little cute but MOSTLY SCARY!!!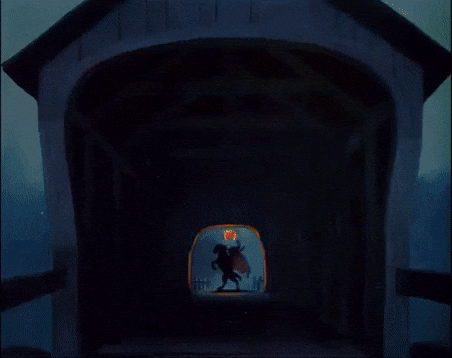 Full Spotify/Youtube versions of the playlist at the bottom of the post!
1.Sleeping Beauty, "Puss in Boots" – P.I. Tchaikovsky
The story of Puss in Boots isn't that scary but the wonderful music department at Disney correctly identified that this movement of the ballet held some of the creepiest music, and they, in turn, gave it to THE SCARIEST PART OF THE WHOLE MOVIE. Sorry, I'm still traumatized.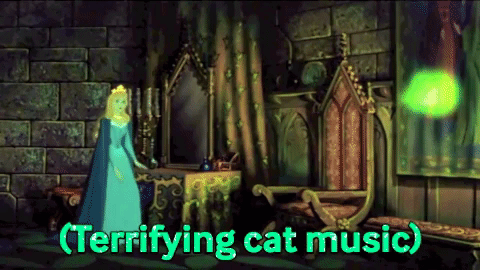 2.Lucia di Lammermoor, "Regnava nel silenzio…" –G. Donizetti
Every good horror movie starts with a non-believer and Lucia is the perfect example of that. She literally saw a ghost woman appear in a FOUNTAIN OF BLOOD but when her friend is like "Lucia, girl, you in danger!" Lucia is like, "Nah, whatever" and like most horror movie non-believers, (spoiler) she doesn't survive the story.
This video did not make the cut for the playlist, because it just didn't have the full amount of music I wanted, but omg it is a great video of Anna Moffo who is over-dramatic and beautiful AF at all times.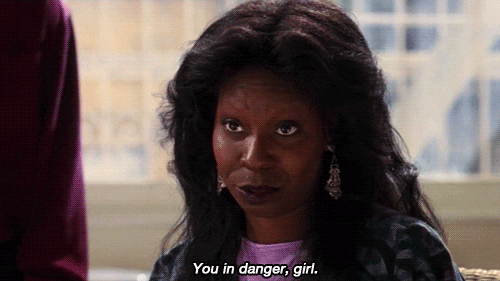 3. Le festin de l'araignee (The Spider's Feast), "The spider mends her web" – A. Roussel, arr. Dubinsky
It's 58 terribly spidery seconds
4. La Belle et la Bete (Beauty and the Beast), "Moments d'effroi" (Frightful moments) – G. Auric
This whole film score is pretty creepy honestly.
5. Concerto for Organ, Strings and Timpani in G minor, II. Allegro giocoso– F. Poulenc
6. Leino Songs, I. Sua Katselen (I watch you)– K.Saariaho
I watch you through bedazzled eyes, Like I watch a beautiful rainbow, I remember you by closing my eyes, Like a seafarer remembers a tree-covered island. I look at you with a quiet spirit, Like I look at my mother's dear image. And I believe that the angels of childhood Now draw near, certainly, certainly…
7. Night on Bald Mountain – M. Mussorgsky, arr. Rimsky-Korsakov
Hi here's some more childhood trauma for you courtesy of Disney and classical music! The original context was to portray a witches' sabbath, and even though Mussorgsky gets the credit for this, Rimsky-Korsakov actually added a lot of the spookiest bits (imho) through his orchestral colors when he re-arranged it, but listen to the original and judge for yourself! Have yourself a merry witches' sabbath!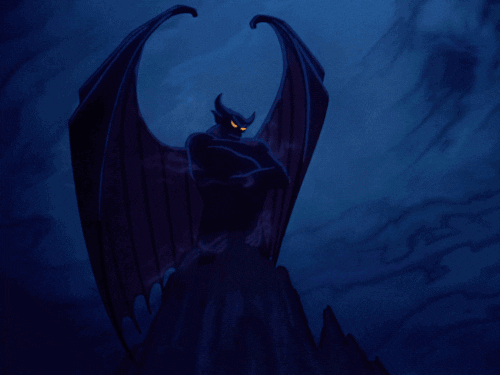 8. Erlkönig– F. Schubert
All German children learn this terrifying story in school, which explains why they are a dark people who drink beer by the liter. A man rides furiously through the night with his son, who begins seeing the king of ghosties and his hot creepy daughters trying to persuade him to come away with them. Each time the son cries out, and the father brushes it off and rides harder…but when he gets home…the child is dead. Much more info here.
9. Eleven Echoes of Autumn (Echoes 1), IX. Eco 9 Serenamente, quasi lontano ("hauntingly") – G. Crumb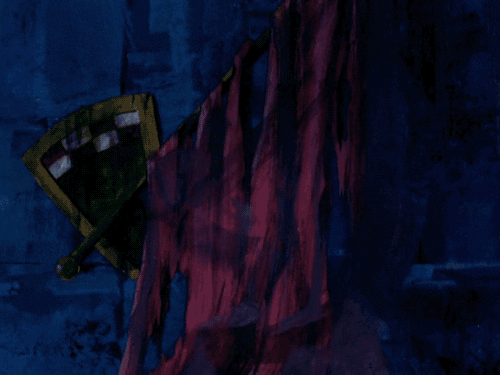 10. A Charm of Lullabies, "A Charm" – B. Britten
Midcentury "Go the Fuck to Sleep" with a supernatural twist. Full text here!  Parents will like this one.
11. Act II, Scene 5 "Quint" The Turn of the Screw– B. Britten
This whole story is terrifying/deeply messed up but this moment, in particular, never fails to make my skin crawl.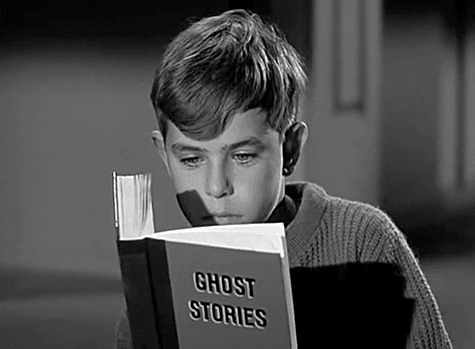 12. Black Max – W. Bolcom
Full text here but basically, Black Max is a creepy creep.
13. L'histoire du soldat (Soldier's Tale), "Danse du diable" (The Devil's Dance) – I. Stravinsky
A soldier trades his fiddle to the devil in exchange for mad cash yo! Unsurprisingly, this turns out to have some nasty consequences. The Devil literally cannot stop himself from dancing to such deliciously evil music, and so he dances until he eventually passes out. We've all been there man.
14. Totentanz Paraphrase über Dies Irae – F. Liszt
Franz Liszt borrows the Latin chant melody Dies Irae or Day of Wrath from the Requiem Mass (Mass for the Dead), and then obsesses about it for 15 minutes as only he can…aka way over the top goodness.
15. Der Feuerreiter (arr. for orchestra and choir)– H. Wolf
This is such an amazing under-performed work for choir and orchestra, adapted from an earlier art song. There is some debate about what exactly the poem is meant to symbolize but long poem short, a creepy/mad little man in a red hat rides a horse at top speed toward a fire and afterward, in the rubble, they find his skeleton sitting on top of the horse skeleton. Full text here!
16. Piano Quintet, Op 108: II. In tempo di valse – A. Schnittke
This is genuinely the most disturbing piece of classical music I've heard in a while. Schnittke wrote this quintet after his mother died and it's based on the songs she sang him as a child. This movement uses a morose little waltz figure that quickly unravels into reedy violin dissonances against terrible ghostly piano. It has genuinely haunted me since the first time I heard it.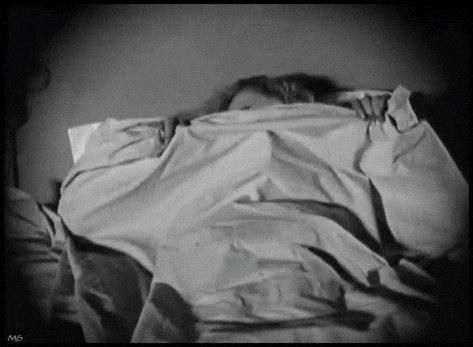 Sorry not sorry if it haunts you too….but luckily there'll be a fresh new playlist tomorrow full of all new classical music horrors (the good kind) to distract you from your terror!