The instant I heard that a bridge was being blown up in New York City and that a group of musicians wanted to play Tchaikovsky's 1812 Overture during the destruction…I knew we had a playlist on our hands. Since bridges don't get demolished all that frequently, this playlist is suitable for any good demolition project you may have coming up.
Here's the rundown of your music for destruction. You're gonna need noise canceling headphones for this one. Youtube links in the post, full Spotify playlist with our curated recording choices at the end of the post!
1.1812 overture /: Tchaikovsky
Inspired by Danny Flam's original bridge concert idea, we start with the most famous piece in the canon (pun intended) scored for orchestra and artillery (it's a niche). This piece marries together a Russian hymn/anthem praying for salvation and the Marseillaise, a good contender for "bloodiest national anthem" to commemorate Russia's defeat of Napoleon's invasion. Starts out slow and ends in a frenzy. We couldn't call ourselves Canon Fodder if we didn't find you a good proper recording of this work with real cannons.
2. Coronation scene from boris gudunov / Mussorgsky
Russians write fantastic explosion music– I had to limit myself for this post. The clanging bells, massive choir, and earth shaking brass section made this short excerpt from Mussorgsky's opera Boris Gudunov a clear choice for our playlist.  Check out the full scene here for more of a good thing!
3.Music for royal fireworks, IV. La Réjouissance / Handel
Composed to celebrate the end of a war no one really remembers nowadays, King George II of England requested only wind and percussion instruments for optimal military noisiness, though Handel later reworked it to add strings. Add some baroque style to your demolition with music even the Queen of England likes to jam out to.
4. Overture from La gazza ladra / Rossini
Rossini's music has a level of excitement that's hard to beat. He's a pro at working the audience into a frenzy and then pulling way back before re-launching you into high tempo thrills. The overture to La Gazza Ladra (The Thieving Magpie) is a great example and may bring to mind a certain Clockwork Orange scene.
5."Di quella pira" from Il trovatore / Verdi
The plot of Il Trovatore is…complicated…as we have noted before. In this aria, Manrico has just found out his mother is going to be burned at the stake and is calling his soldiers to battle (full translation here). I particularly love this gem of a video of Mario del Monaco just hangin' around, singing the hell out of this aria in the middle of what looks like their rehearsal space.
6. "Were diu werlt alle min" from carmina burana / Orff
Here's a bombastic little tune from Orff's masterpiece Carmina Burana. The lyrics are short, sexy and determined.
Were all the world mine
from the sea to the Rhine,
I would starve myself of it
so that the queen of England
might lie in my arms.
Go forth into your demolition with all the resolution of that guy.
7. "Battle music" from Candide / Bernstein
This is a very short excerpt from Bernstein's Candide. A whole battle in less than a minute with aaaalll the cymbal crashes and brass leading to a very uneasy ending…
8. "The Infernal dance of King kastchei" from the firebird suite / stravinsky
When I started making this playlist it was less a question of whether I would use Stravinsky and more a question of how to pick just ONE Stravinsky piece. Eventually, I settled on this one, as it seemed the most continuously exciting, and leans toward deranged revelry rather than unsettling terror.
9. Concerto in F: III. Allegro agitato / gershwin
Since it was New York City that inspired this playlist, I felt we needed to pay homage to the big apple with some seriously American city music, and who does that better than Gershwin?
10.Symphony no. 5 IV. Allegro / beethoven
While Beethoven's 5th symphony generally makes one think of the grumpy opening  "dun dun dun duuuuun", the last movement is a rambunctious eruption of joy. The prominent timpani and brass help to make this a solid contender against the noise of bridge destruction.
11."Mars, bringer of war" from the planets / holst
In case you were feeling too cheerful from Beethoven, we'll bring it back to business. The business of blowin' stuff up.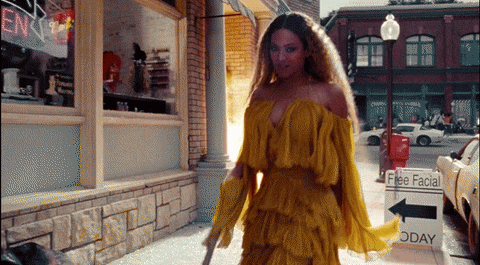 This classic rager works you up from a quiet seething to full on war. It's in 5/4 time (or quintuple meter) which composers love using to make listeners feel a little unhinged in the best way (like in this example from Howard Shore's Lord of the Rings score).
12. no.21 Peer gynt's homecoming from peer gynt /grieg
While Peer Gynt is mostly known for peaceful mornings and trolls under the mountain, the rest of the work also contains some amazing nuggets, including this raucous homecoming on stormy seas.
13. "Ride of the valkyries" from Die walküre / wagner
Because what would an explosion playlist be without the most famous war anthem of them all? We have an instrumental selection on the Spotify playlist but I wanted to include the war maidens themselves in this fantastic video from the opera house designed specifically to amplify Wagner's already overwhelming works.
14. "Dies irae" from Requiem / verdi
Another unavoidable classic in the genre of musical explosions. Dies Irae translates to "Day of Wrath" (full text here) and Verdi laces this work with musical detonations right and left. If I ever had to blow up a bridge or break down a wall this would for SURE be playing in my head. I can't cue up this recording to start around 22:08 so you'll have to do it yourself, but I promise it is all worth it to see the small-but-mighty Chicago Symphony percussionist Cynthia Yeh absolutely destroy the bass drum.
Well, that wraps up our roundup of music for detonations. Our very best wishes to the musicians attempting a concert around the Kosciuszko Bridge detonation this summer! Full Spotify playlist below with a bonus track featuring an isolated finale of the 1812 overture with the nastiest trumpets and live cannons I've ever heard. KABOOM!