So in the middle of January, I had a tough case of the winter blues, and I asked my facebook friends to help me crowdsource a playlist of "comfort food in musical form" and boy did they deliver. When all was said and done, I ended up with 17 hours worth of beautiful, thoughtful, and hugely varied selections.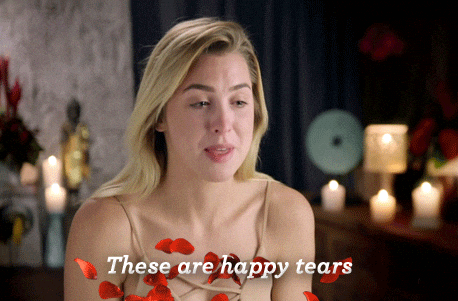 I wanted to see what other people reached for when they were sad, and honestly, I didn't quite know what to expect but I had a good idea that Bach, Beethoven and Mozart would, as usual, be heavy hitters. They did not disappoint, with Bach and Mozart tying for second with 5 recommendations each, and Beethoven gaining a respectable 4 but I was definitely surprised to see Vaughan Williams steadily rise to the top with 8 suggested works. Also pleasantly surprised to see Debussy (4) and Ravel (3) make a healthy French contribution to the mix.
There were more large orchestral works suggested than any other genre, although solo piano and chamber music were close behind, and interestingly opera was barely on the spectrum. Unsurprisingly the romantic era (the most over-emotional era in the best way) overwhelmingly dominated with 32 suggestions although 20th century music followed up nicely with 27 suggested works, several coming from film soundtracks.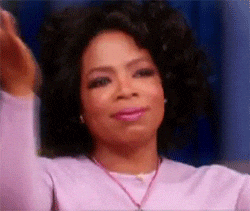 The list at the bottom of this page is all of the suggestions I received plus some extras thrown in as they were remembered and suggested later. This list is 17 hours long. It starts off on the mopey and weepy side (oh it's so lovely!) and then gets more and more raucous. If you're going through something, put this baby on in the morning, start off with some Bach at 7am and by the time you get to Firebird around midnight you will have been on an awesome musical journey all day. If you're in one of those places that's getting a ton of snow tomorrow, I'd say this playlist is perfect for staring out the window while you're inside and cozy.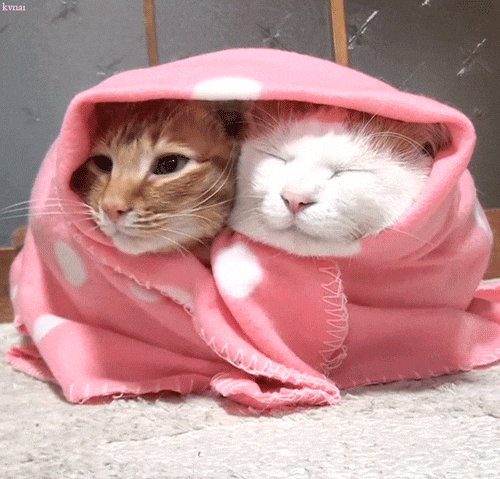 I loved watching all these recommendations come in and I discovered quite a few works I'd never come across before. Looking forward to getting more topics and musical suggestions from the greater classical world on our facebook page ! Enjoy the music, feel the love, stay warm.
THE COMPLETE LIST
In order of appearance
Bach: Goldberg Variations, BWV 988
Pärt: Spiegel im spiegel
Richter: On the Nature of Daylight
Barber: Adagio for Strings
Vaughan Williams: Fantasia on a Theme by Thomas Tallis
Glass: Echorus
Tavener: Mother Of God, Here I Stand
Rachmaninoff: All-Night Vigil, Op 37 (Ave Maria)
Schubert arranged by Liszt: Schwangensang S 560, No.4 Ständchen
Pärt: Summa
Fauré: Sicilienne Op 78
Purcell: King Arthur, or The British Worthy, / O What Power art thou
Schumann: Symphony no 3 in E flat major, Op.97, movement IV
Vaughan Williams: 5 Variant of Dives and Lazarus
Tallis: Angus Dei from Mass 'Puer natus est nobis' a 7
Tallis: Spem in alium
Bach: Cantata BWV 208,  Schafe können sicher weiden (Sheep may safely graze)
Sibelius: Symphony no 2
Beethoven: Symphony no 6
R. Strauss: Morgen Op 27 no.4
Trad: There is a balm in Gilead
Trad arr Hogan: Abide with me
Burleigh: Deep River
Mozart: Requiem in D Minor K626, VI. Recordare
Kreek: Psalms of David: Psalm 104 (Bless the Lord, o my soul)
Vaughan Williams: The Lark Ascending
Vivaldi: The Four Seasons, Op 8 L'inverno (Winter) II. Largo
Bach: Cantata BWV 82, Ich habe genug
Vivaldi: Bassoon Concerto in A Minor, RV 498: II. Larghetto
Dvořák: Piano Quintet in A, Op.81
Bach: Unaccompanied Cello Suite No. 1 in G Major BWV 1007
Chopin: Prelude in E Minor, Op. 28, No.4
Liszt: Trois études de concert in D-Flat Major, S.144 III. Unsospiro
Hahn: A Chloris
Chopin: 19 Nocturnes: No. 13 in C minor Op. 48
Fauré: Requiem, Op.48 III. Sanctus
Fauré: Pavane, Op.50
Fauré:Requiem, Op.48 VII. In paradisum
Chopin: 19 Nocturnes: No 1 in B flat minor Op.9
Shostakovich: Piano Concerto No.2 in F Major Op.102 II. Andante
Bach: Concerto for Two Violins and Orchestra in D Minor, BWV 1043 II.Largo
Elgar: Variations On An Original Theme, Op 36 "Enigma"
Rachmaninoff: Piano Concerto No 2 in C Minor, Op.18 II Adagio sostenuto
Bach: French Suite No.5 in G, BWV 816
Schumann: Piano Quintet in E Flat Major, Op.44 I. Allegro brillante
Borodin: String Quartet No.2 in D Major
Mozart: Idomeneo, re di Creta K 366 / "Zeffiretti lusinghieri"
Mozart: Ave verum corpus, K. 618
Mozart: Vesprae solennes de confessore in C K.339 V. Laudate Dominum
Mouton: Nesciens Mater virgo virum
Beethoven: Symphony no 7 in A Major, op 92 II. Allegretto
Brahms: Ein deutsches Requiem, Op. 45, I
Brahms: Ein deutsches Requiem, Op. 45, IV
Brahms: Ein deutsches Requiem, Op. 45, V
Brahms: Drei Quartette op 64: 1. An die Heimat
Brahms: Liebeslieder-Walzer, Op. 52
Hahn: Si mes vers avaient des ailes
Anon/Heinavanker: Mu mano tulge latse
Richafort: Requiem [in memoriam Josquin Desprez] à 6 voix I. Introitus
Richafort: Requiem [in memoriam Josquin Desprez] à 6 voix II. Kyrie
Morricone: Giuseppe Tornatore Suite: Nostalgia (from "Cinema Paradiso")
Liszt: 3 Sonetti di Petrarca S.270
Vaughan Williams: Serenade to Music
Vaughan Williams: Hodie- A Christmas Cantata XI. Lullaby
Beethoven: Piano Sonata No. 8 in C Minor, 'Pathétique' Op. 13
Bach: 6 Suites for Cello, Suite No. 5 in C minor
Vaughan Williams: The Lake in the Mountains
Morricone: Moses and Marco Polo Suite: 21
Debussy: La plus que lente, L. 121
Debussy: Images- Book 1 L 110: Reflects dans l'eau
Debussy: Deux arabesques: I. Andantino con moto
Brahms: Piano Quartet No.3 in C Minor, Op. 60 III. Andante
Ravel: String Quartet in F Major
Sibelius: Finlandia, Op. 26. No.7
Dvořák: Symphony No. 9 in E Minor, Op 95 (New World Symphony)
Grant Still: Afro-American Symphony
Debussy: String Quartet in G Minor
Franck: Quartet in D Major for Strings
Tchaikovsky: Symphony No 6. in B Minor Op. 74
Saint-Saëns: Symphony No. 3 in C Minor Op. 78 (Organ Symphony)
Holst: The Planets- Suite for large orchestra, Op.32 IV Jupiter, the Bringer of Jollity
Beethoven: Symphony No.5 in C Minor Op.67 IV Allegro
Mussorgsky, arr Ravel: Pictures at an Exhibition
Williams: Hedwig's Theme
Gershwin: An American In Paris
Ravel: Piano Concerto in G Major, M. 83 I Allegramente
Stravinsky: The Firebird Suite