Happy Friday the 13th and almost halfway to Halloween! Friday the 13th is all about the milder superstitions like black cats and ladders and things that are unsettling but not like…ax-murdering ghost unsettling and that's what this playlist is. Like any good fall-themed cocktail it starts off sweet, gets a little spicy and by the time you're done with it you might feel a lil messed up.
Youtube/Spotify links at the end of the post!
Friday the 13th playlist
1.Concerto for Harp in C Major, III. Rondeau, Allegro agitato– François-Adrien Boieldieu
Startin' off sweet but just a lil spooky. Fear fact! This composer wrote an opera that no one ever does anymore but it influenced a lot of other composers and was one of the first attempts to make *spoooooky* opera at all.
2. She Moved Through the Fair– John Corigliano 
Corigliano takes the traditionally terrifying/beautiful folk song about two lovers and adds a haunting flute accompaniment. The story is about two kids about to get married, and each verse ends in "It will not be long love till our wedding day"…except in the last verse the girl has died and it's her ghostie coming back and repeating their promise…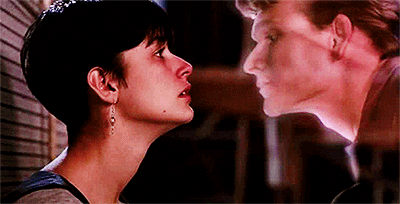 3. "Dawn" from Four Sea Interludes (and/or Peter Grimes– Benjamin Britten
Nobody writes "unsettling" quite as well as Britten. This movement serves as the prelude for the creeptastic and morally ambiguous opera Peter Grimes and was excerpted into the Sea Interludes which are all great but none leave me quite as uneasy as "Dawn".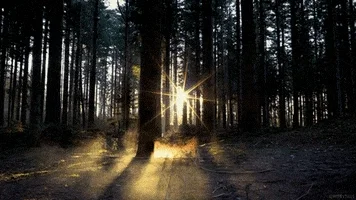 4. "The Cat" from Peter and the Wolf– Sergei Prokofiev
What's Friday the 13th without a black cat? Okay so the color on this cat is pretty unspecific but he's a murderous little creature, you'll hear him sneaking around on his "velvet paws" and then you will definitely notice when he starts hunting the birds, complete with some psycho style shrieks from the strings.
5. Violin Sonata in G minor "Devil's Trill" III. Allegro assai –Giuseppe Tartini…or possibly the Devil himself
I'll take a Tartini and make it dirty.
Speaking of dirty, word on the street is that the Devil came and visited Tartini and played this (VERY DIFFICULT) Sonata for him and Tartini then just tried to write down as much of it as he could remember. Ooooo…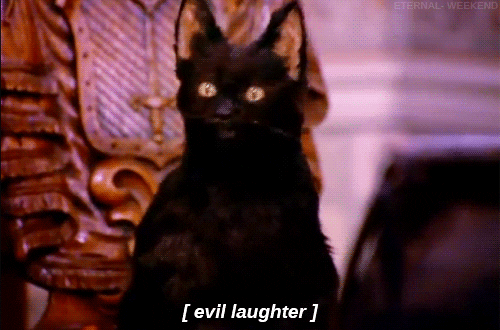 6. Conte fantastique d'après Edgar Allen Poe – André Caplet
This work is inspired by Edgar Allen Poe's The Mask of the Red Death which is about terrifying plague ghosts wreaking havoc on a castle and the music is full the rich extravagance/horror mashup we love and expect from a gothic tale.
7. The Sorcerer's Apprentice – Paul Dukas
Also known as, The one with Mickey from Fantasia, unlike most of the other movements from Fantasia, this one was very true to the Goethe poem that the music was based upon. Out of control magic! Brooms just hopping around willy-nilly everywhere which somehow is genuinely terrifying. Trust a German poet to make a scary story about someone who is lazy doing their chores.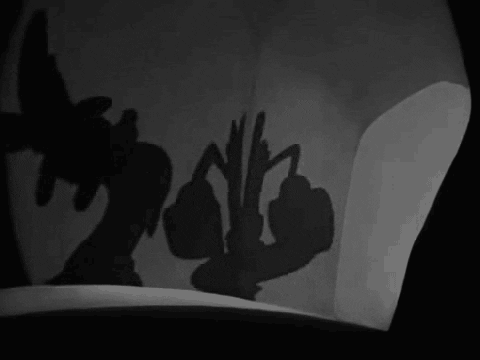 8. Hexenlied –Felix Mendelssohn
The title means "WITCH SONG" and the translation is awesome. It's just Witches reveling in witch stuff and their reputation as BAMFS amongst the townsfolk.  **Brocken Mountain is well known to be where witches hang out**
Die Schwalbe fliegt,
Der Frühling siegt,
Und spendet uns Blumen zum Kranze!
Bald huschen wir 
Leis' aus der Tür,
Und fliegen zum prächtigen Tanze!

Ein schwarzer Bock,
Ein Besenstock,
Die Ofengabel, der Wocken,
Reißt uns geschwind,
Wie Blitz und Wind,
Durch sausende Lüfte zum Brocken!

Um Beelzebub
Tanzt unser Trupp
Und küßt ihm die kralligen Hände!
Ein Geisterschwarm
Faßt uns beim Arm
Und schwinget im Tanzen die Brände!

Und Beelzebub
Verheißt dem Trupp
Der Tanzenden Gaben auf Gaben:
Sie sollen schön
In Seide geh'n
Und Töpfe voll Goldes sich graben!

Ein Feuerdrach'
Umflieget das Dach,
Und bringet uns Butter und Eier.
Die Nachbarn dann seh'n
Die Funken weh'n,
Und schlagen ein Kreuz vor dem Feuer.


Die Schwalbe fliegt,
Der Frühling siegt,
Und Blumen entblühn zum Kranze
Bald huschen wir 
Leis' aus der Tür,
Juchheissa zum prächtigen Tanz


The swallow flies,
the spring is victorious
and gives us flowers for our wreaths.
Soon we will scuttle 
softly out the door
and fly to the magnificent dance.
 
A black billygoat, 
a broomstick,
the oven-fork, the distaff,
tear us along as swiftly 
as lightning and wind,
through roaring winds to Brocken Mountain**.
 
Around Beelzebub 
we all dance
and kiss his clawed hands.
A swarm of ghosts 
takes us by the arm
and swings torches in a dance.
 

And Beelzebub 
promises the troupe
of dancers gifts upon gifts:
They will be beautiful, 
they will walk in silk,
And they will dig up pots of gold.
 
A fiery dragon flies 
around the roof
and brings us butter and eggs.
The neighbours see 
the sparks fly
and hold up a cross to ward off the fire.
 

The swallow flies, 
the spring is victorious
the flowers blossom on the wreath.
Soon we will scuttle 
softly out the door;
hurray for the magnificent dance!
Translation by Emily Ezust
9. Ten Amorphisms, Totentanz – Dmitri Shostakovich
A Totentanz is a DEATH DANCE and this piece is so demented I can't help but giggle every time I hear it.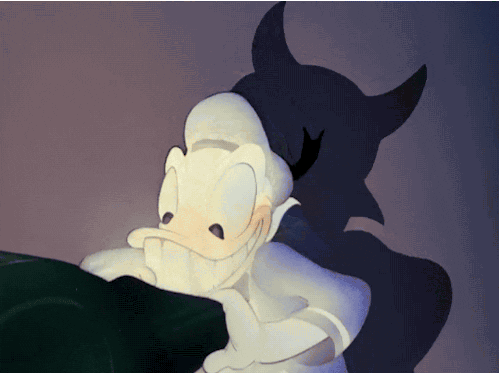 10. Root Cellar – Ned Rorem
This piece gets at everything that creeps me out about basements: dark, dank, and inexplicably foreboding. Don't go into your basement on Friday the 13th…or maybe ever.
Nothing would sleep in that cellar, dank as a ditch,
Bulbs broke out of boxes hunting for chinks in the dark,
Shoots dangled and drooped,
Lolling obscenely from mildewed crates,
Hung down long yellow evil necks, like tropical snakes.
And what a congress of stinks!
Roots ripe as old bait,
Pulpy stems, rank, silo-rich,
Leaf-mold, manure, lime, piled against slippery planks.
Nothing would give up life:
Even the dirt kept breathing a small breath
— Roethke 11." Approach of Autumn" from Adam Zero – Arthur Bliss
This piece is from a very strange ballet and this piece starts to signal the decline of the main character into his eventual death and it's all about decay and autumn and spooky woodwinds.
12. Overture to Der Vampyr – Heinrich Marschner
This opera is, shocker, about a vampire and while it is rarely performed, this overture tends to come out around this time of year because it is great and full of menace and just so topically on the nose.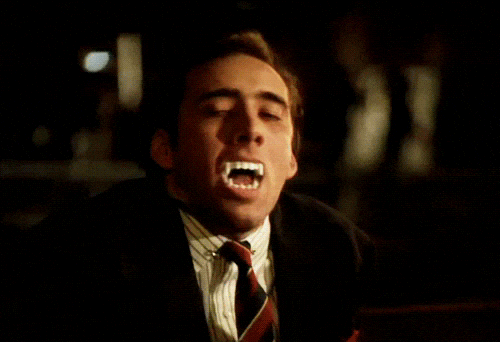 13. String Quartet no. 2 II. Allegro molto capriccioso– Béla Bartók
This string quartet wasn't written by the devil or anything outright scary. As far as I can tell, doesn't have much of a backstory but the creep factor is strong with this one none the less.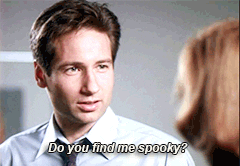 14. Scythian Suite II. The Evil God and the Dance of the Pagan Monsters (also known as "The Alien God and the Dance of the Evil Spirits") – Sergei Prokofiev
Look Prokofiev is back! This title pretty much tells you everything you need to know. Sacrifice, evil spirits dancing like it's 1915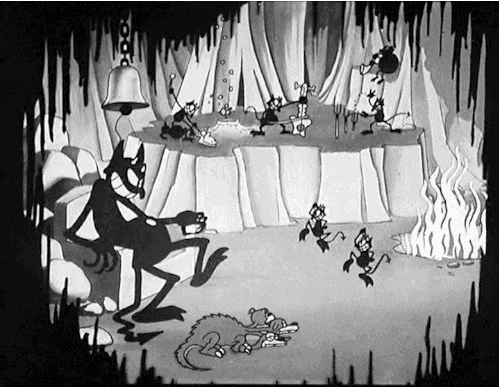 15. "Le veau d'or"  from Faust by Gounod
More devil stuff! Méphistophéles (a demon servant of hell) revels in the fact that humans are greedy and get dumb when they see fancy stuff and will just give their souls up to the Devil no problemo if it means they get sweet, sweet gold. (longer and more accurate translation here)
That's been our second Halloween playlist! Youtube and Spotify playlists below. Stay tuned for two more as we near Halloween. The next one is all spooky all the time and makes my dog worried when I listen to it so get psyched.