Ah Valentine's Day. A day that sets fear and bitterness into the hearts of some and joy and love into others. Well, worry not, because no matter what kind of Valentine's Day you have planned we have some music to get you into (or out of) the spirit.
You are an Old School Hopeless Romantic
For you, romance is all ballgowns and carriages, roses and grand gestures. Luckily there were a lot of classical musicians who agreed with you so girl(or boy, or whatever you please), we have you covered.

WORK TITLE:"Che gelida manina" from La Bohème
DATE/STYLE: 1895 / Verismo
This is love at first aria. Mimì has come over to borrow some matches and as she fumbles around on the floor looking for her lost key, Rodolfo takes a minute to get to know her better. By the end of his aria, Mimì is smitten and it's so beautiful you might be too. Link to full translation here and we always, always recommend reading along at least for the first time and also because this song has some seriously good pick up lines in case you need some ideas.
WORK TITLE: Sleeping Beauty op 66. Act I (The Spell) no 6. Valse
DATE/STYLE: 1876 / Romantic
Our second recommendation for you hopeless romantics is the "spell" waltz from Sleeping Beauty by Tchaikovsky. First of all, nothing is more romantic than waltzing and it caused quite the scandal when it first came out, what with all the "intertwined limbs" and shockingly prolonged proximity of people's fronts. Second of all, you already know this piece because when Disney got down to making their own Sleeping Beauty they used Tchaikovsky's melodies, and this Waltz (Act I, no 6) lent itself to Once Upon a Dream. Happy waltzing.

You got into a new relationship uncomfortably close to Valentine's Day
Welp, the easiest way to avoid taking a stance on exactly how serious your relationship is, is just playing some romantic music without any words. It's romantic for sure but the word "love" won't accidentally come over the speakers and make you both feel awkward.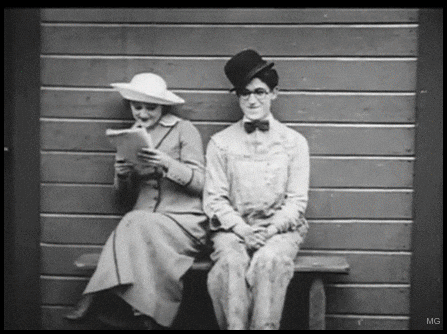 WORK TITLE: 3 Romanzen op 28. no 2 Einfach in F-sharp major
DATE/STYLE: 1839 /Romantic
 Oh man this is some of the most romantic piano music I can think of. I mean if you can somehow develop the skills to play this in front of your Valentine you're practically guaranteed successful wooing, but if you don't think you can master piano overnight, you can listen to it together and hold hands instead or whatever the kids are doing these days.
WORK TITLE: Scheherezade op 35. no III
DATE/STYLE: 1888 /Romantic
More ambiently sexy music to wow her with your fantastic taste in Russian Exoticism. This work is based on the story of Scheherezade who tells stories from The Arabian Nights to seduce her way out of danger, so this work features lots of heaving and swelling strings, magical harps and flutes, and Scheherezade's own personal sensual theme made up of the sexiest of all rhythmic forms–triplets (7:13 on the violin in this recording). It's basically Aladdin in classical musical form.
You Broke Up and Told Everyone You're Fine but You Aren't
Rough. Here is some wallowing music.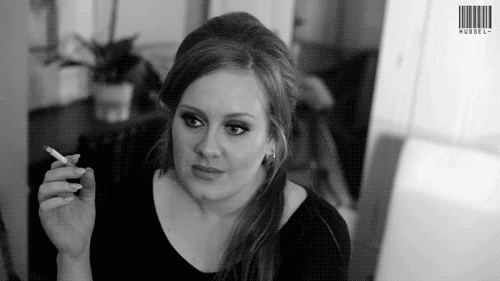 WORK TITLE: Piano Concerto no 2. op 18. II Adagio Sostenuto
DATE/STYLE: 1900 / Romantic
This is the two-fer-one of breakup music because when Eric Carmen needed to fill in the melody to All By Myself,  he pulled the theme out of this movement ("When I was young/ I never needed anyone/And makin' love was just for fun/Those days are gone) which you can hear starting at 1:30 in this recording. When asked, Eric Carmen simply said Rachmaninoff was his favorite music and you can understand why when you hear this piano concerto which is beautiful and sad and full of longing all on its own– so nice they set it twice.
WORK TITLE: Die Mainacht 
DATE/STYLE: 1857-1864 / Romantic
 Uffda, Brahms had a complicated love life and he wrote this lovely, rich and deeply sad Lied Die Mainacht or The May Night, and it will wrench your heart out if you follow along with the translation linked here. Jessye Norman just connects so incredibly to the emotion of it when she sings, so enjoy this breathtaking recording.
You are in a Long Term Relationship
This is not your first trip around St. Valentine's block, expectations are probably not sky high anymore but I bet Valentine's Day is one of those *special* days of the year. Yeah, you know what I mean. Here's some music to get you in the moooooood.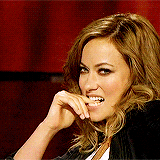 WORK TITLE: Libertango
DATE/STYLE: 1974 / Tango nuevo
This is some classic classical sexiness right here. Piazzola helped to develop a whole new form of the Tango called nuevo tango that incorporates jazz and classical into the traditional tango music. It's for cello and bandoneon which is like the accordion's sexier cousin.
WORK TITLE: Pastorale 
DATE/STYLE: 1921 / 20th Century
Copland is probably not the composer I would typically go to when looking for romantic music, but this song stands out amongst his work as a delicate and deceptively simple piece with impressive emotional depth. It's a beautiful sentiment and it's in English but here's a link to the text anyway. Recommended for pillow talk/deep listening.
You're in Love But Alone…
Whether it's because you're in a long-distance relationship (shoutout to all those musicians playing gigs away from your lovers!) or because you're pining after a crush who doesn't know you exist, here are some songs to dive into that longing feeling.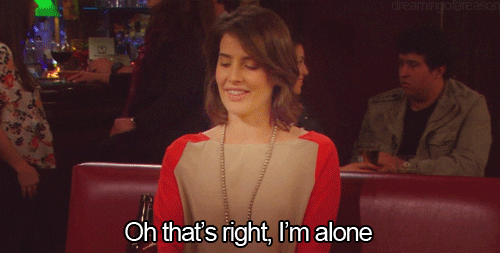 WORK TITLE:Tristan und Isolde: Prelude to Act I
DATE/ STYLE: 1859 / Romantic/ Gesamtkunstwerk
There is a whole lot to unpack here, and we will definitely do that another time in a post but nothing says LONGING quite like this prelude, thanks mostly to a chord and the noodly way it resolves (or does it?) featured so prominently that we now refer to it as the "Tristan" Chord. It's also almost 15 minutes long so it'll take up some of all that gaping maw of time until you see your love again (might as well watch the whole opera!).
WORK TITLE: L'absence from Les nuits d'éte
DATE/STYLE: 1841 / Romantic
 Berlioz definitely understood the misery love can cause…I mean he went the route of becoming a creepy stalker and then writing a piece about murdering the woman he was in love with and going to hell (which we at Canon Fodder do not recommend) but she did end up marrying him, which is really just proof of how heart-wrenching Berlioz's music is.  As always please read along with the heartbreak of begging your lover to return.
You're spending the day with your Galentines or Malentines
Spendin the holiday with your ladies or gents? Here's some friendship jams because we love our friends
WORK TITLE:Au fond du temple saint from Les pêcheurs des perles
DATE/STYLE: 1863 / Romantic
This is the ultimate in bro duets, hands down. The two reunited friends remember that one time they completely destroyed their friendship over a girl, and swear to never let it happen again (spoiler alert, of course it happens again). Here's a great video with subtitles which is my top listening recommendation, otherwise you can read along here and listen below.
WORK TITLE:We are Women from Candide
DATE/STYLE: 1956 / 20th Century
Just two ladies having some tongue-in-cheek thrills over how easy and fun it can be to manipulate men with your twinkling thighs and sexly legs so you can get some financial stability out of the patriarchy.
You hate Valentine's Day and Somehow Still Made it to the Bottom of this Post
Well by this point you are probably spitting mad about all that previous emotionally drenched music, here's some music to get you completely OUT of the mood.
WORK TITLE:Romeo and Juliet Suite: Montagues and Capulets
DATE/STYLE: 1935 / 20th Century
JUST A REMINDER OF HOW LOVE USUALLY ENDS UP. EVERYONE'S DEAD AND MAD AT EACH OTHER. I am not unpacking this more for you, just seethe along as the Chicago Symphony Orchestra plays you some awesome, angry, fighting music.
WORK TITLE: Sitz ich allein, op 25. no 5
DATE/STYLE: 1840 / Romantic
I think the Goethe text for this little Lied speaks quite well for itself
Sitz' ich allein,                                              I sit alone
Wo kann ich besser sein?                          where can I find better?
Meinen Wein Trink ich allein;                  I drink alone;
Niemand setzt mir Schranken,                no one sets a limit
Ich hab' so meine eignen Gedanken.      I have my own thoughts to think.
*translation Emily Ezust
Happy Valentine's Day from Canon Fodder! Yes it WAS a lot of Romantic Era music. Full Playlist can be found here!